Red Sangria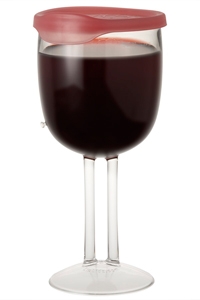 You will need:
1 gallon burgundy wine
1 quart orange juice
1 cup fresh lemon juice
1/2 cup sugar
1/2 cup brandy
1/4 cup Cointreau
1 quart club soda
2 oranges, thinly sliced
1 lemon, thinly sliced

Mix wine, orange juice, sugar, brandy and Cointreau. Chill. Add chilled soda and pour into a punch bowl over an ice ring. Float orange and lemon slices on top.

Makes just over 1-1/2 gallons. Ideal to pour into your LipLidz® wine glass. Secure lid and Enjoy!