Rockin' Rita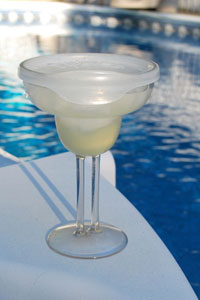 Makes one pitcher

You will need:
1 cup water
1/3 cup sugar
1/4 cup Orange Curacao
1 1/4 - 1 1/2 cups of your favorite tequila
1/2 cup fresh lime juice
2 tsps lime zest

Heat water and sugar. Stir until the sugar is completely dissolved, forming a syrup. Let the syrup cool. Once cooled, add the syrup to the remaining ingredients and shake or stir. Make the Rockin' Rita ahead of time and let it chill for 3 to 6 hours for the best flavor. Then pour your Rita over ice into your LipLidz® Margarita glass~add lid and enjoy!