White Sangria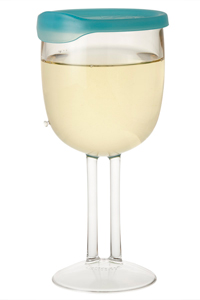 You will need:
1 gallon white wine
2 cups Triple Sec orange liqueur with cognac brandy
1-1/2 cups frozen orange juice concentrate (12 oz)
1 cup fresh lemon juice
2 oranges, thinly sliced
2 lemons, thinly sliced
one or two bottles of champagne or club soda

Mix all ingredients except champagne or club soda. Chill well. Add champagne or club soda just before serving. Makes about 20 servings. Perfect for that outdoor LipLidz® party - Enjoy!

Note: For the wine, choose a nice neutral (not dry) white, such as Chenin Blanc, Chablis, Viognier or even a Piesporter.